DUT/PM-502 Dough Rounder/Kneader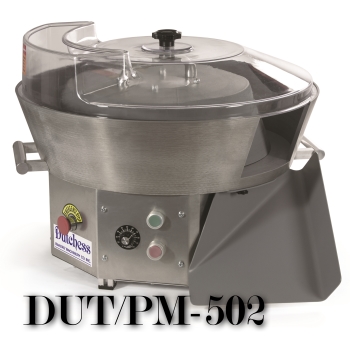 24" Diameter Bowl with Moulding Surface.
Adjustable Kneading Stroke.
Hand Feed or Use Under a Divider.
Sealed Heavy Duty Ball Bearings.
Easy to Clean Removable Bowl.
Anti-Adhesive Process Moulding Surface.
Output of 400-700 pieces Per Hour.
1 oz. up to 24 oz. Per Piece Capacity.
1-Year Parts & Labor Warranty.
Pair it with a Dutchess Model BMIH Divider.